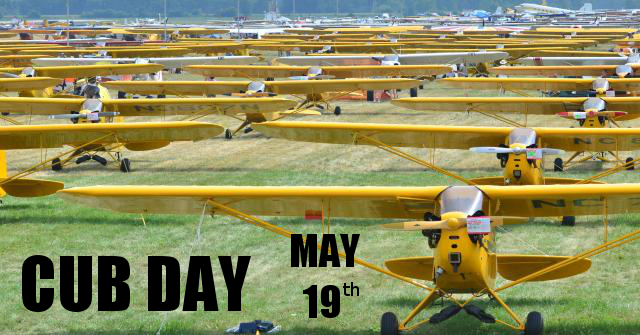 Join us at the flying field for a
Cub-centric Fun Fly to open the season!
May 19th, 2018 @ noon
We'll fire up the grill for some tasty burgers and dogs, and have a contest or something. And flying. There will be flying.
Bring a Cub.
Nobody gets in without a Cub. (JUST KIDDING!)
Seriously, though... bring a Cub.